Session One: Choosing Life Over Death (Sep. 24, 2013)
Quote from the book: "We are invited to choose life, to be servants of life. We are invited to refuse, ever again, to be servants of death".
What are the implications of accepting this invitation, of making this choice, for the churches of Elizabeth Presbytery?
• It will mean we become a coalition of partners who will tend primarily to what is living, not to what is passing away.
•It will mean LESS time in pastoral care of accumulated membership and MORE TIME building bridges in the community.
• It will mean LESS time in pointless meetings and MORE time developing the leaders that will be taking the church into its future.
Session Two: Choosing Community Over Isolation (Nov. 26, 2013)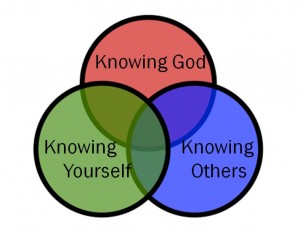 Today's challenge: To help people (like many of us) raised in a culture of spiritual isolation to face and change their long-learned habits and fears.
This involves choices in three circles of relationship
• Knowing Others: Relationships to the wider community around the church
• Knowing Ourselves: Quality of community that exists within the church itself.
• Knowing Christ: Grounding our life together in practices that shape community, in Christ
Learning Experience Design: Choosing Community Over Isolation
Session Three: Choosing Bold Over Mild (January 25, 2014)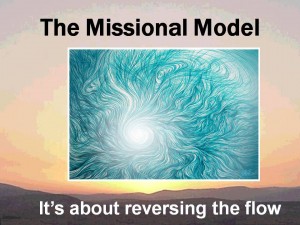 Choosing Bold over Mild in Mission
Putting mission dollars and hands-on mission energy to change our world for the better.
 Making the world a fairer, kinder place where all people can enjoy their share of life's blessings and hopes.
 Shaking the foundations of social systems, confronting the powers of injustice and oppression.
Learning Experience Design: Choosing Bold Over Mild
Session Four: Choosing Frontier Over Fortress (March 25, 2014)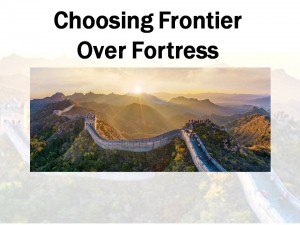 "The more building-oriented any church becomes, the more it will be tempted to take on the settled attitudes and habits of an institution, and to leave the free-spirited, frontier-oriented attitudes and practices that grew it to start with."
Session Five: Choosing Fun Over Drudgery (May 27, 2014)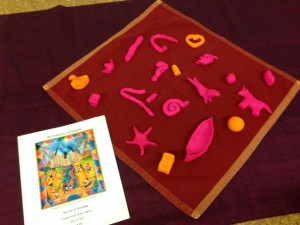 Fun comes through interaction.  Through making connections.  It comes from within and  beyond us, as we open ourselves to one another and God opens something new and unexpected.
Learning Experience Design: choosing fun over drudgery
Session Six: Choosing Now Rather Than Later (June 24, 2014)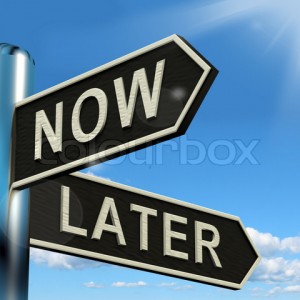 "The flowing waters stood still, then the people crossed over on dry ground….until the entire nation finished crossing over."   This dramatic re-enactment of the seminal salvific event of their collective memory came as God's people choose now rather than later.  May it be so, for us.
Learning Experience Design: Choosing Now Rather Than Later

Session Seven: Start with Why!                                  (September 22, 2015)
In this TED Talk called, Start With Why, Simon Sinek will talk to us about why some organizations and leaders inspire action and others don't. His examples will lift up organizations and leaders from the realms of commerce, science, technology, and social movements of the 20th century.
We want to use this to help us think about the presbytery as an organization and you – teaching ruling elders – as leaders who inspire action.
As the title suggests, Simon Sinek believes that great leaders inspire action because they start with why. See More…
Session Eight: Making Facebook Work for your Church

(March 31, 2016)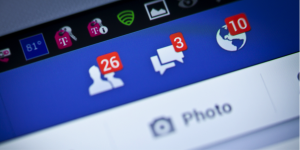 Session Nine: Learning Component Based on "Gran Tourino"

(April 9, 2016)
A Grain of Wheat Must Die
John 12:20-40 The Message (MSG)
There were some Greeks in town who had come up to worship at the Feast. They approached Philip, who was from Bethsaida in Galilee: "Sir, we want to see Jesus. Can you help us?" Philip went and told Andrew. Andrew and Philip together told Jesus. Jesus answered, "Time's up. The time has come for the Son of Man to be glorified.   "Listen carefully: Unless a grain of wheat is buried in the ground, dead to the world, it is never any more than a grain of wheat. But if it is buried, it sprouts and reproduces itself many times over. In the same way, anyone who holds on to life just as it is destroys that life. But if you let it go, reckless in your love, you'll have it forever, real and eternal. See More…
Session Ten: Destination Postcard 2021
(June 14, 2016)
Over the past year, our learning components have helped us explore and engage with each another around questions of mission and vision.
Today, we want to start assembling snapshots to shape what I am calling a 'destination postcard..'
Now, for a while we've been talking about the changing nature of the presbytery, from a regulatory agency to a relational network. When I read the book Switch recently, I realized we may not have a clear and compelling, commonly understood picture of our presbytery's near-term future….
Here is one to visualize the regulatory agency model… More Here…
Session Eleven: We Need Healing
(September 27, 2016)
Visual Meditation "We Need Healing"
Sharing By Mutual Invitation
In a recent blog post, Jan Edmiston, Co-Moderator of the PCUSA, asks us to "Imagine a Church that invites all people to share their real stories  – even the hardest ones – and then helps connect the dots between those stories and God's story.  That, my friends, Jan writes, creates a relevant spiritual community.
And so my invitation to you…..is to share a real story about
           How you (personally) and your congregation have been impacted by these
current events? See More…